Mo E All-Stars Latest Singles (2020-2021)



Home, Popcorn Blue, Amen Breakfast, Looking Down the Rabbit Hole, Morning and Testament
Support us with a download here or on Bandcamp.  Stream where you listen to music.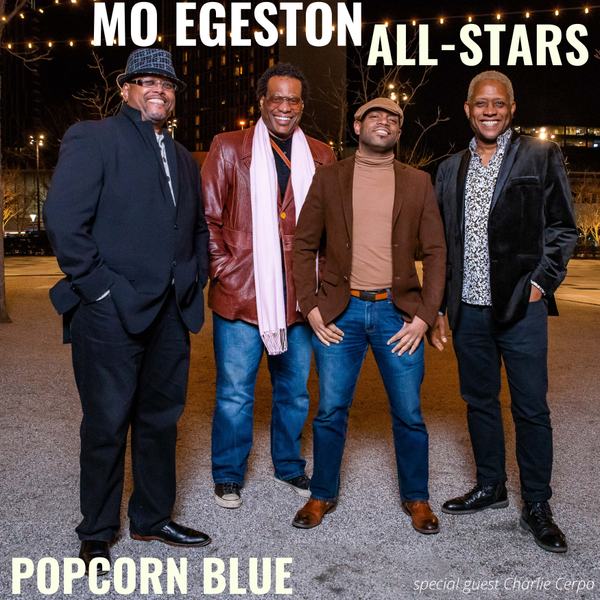 Mo E All-Stars Debut Album Groove Suites Vol. 1 available everywhere!
Limited physical copies available in person and through CD Baby. 
Download at Bandcamp and most retailers including Amazon, iTunes & Google Play Music.
Mo E All-Stars on Bandcamp   Mo E All-Stars on CD Baby
Instrumental soul, nujazz, Latin and funk blended with organic drum and bass,
house and downtempo grooves. The dance floor influence can't be denied- but listening is just fine.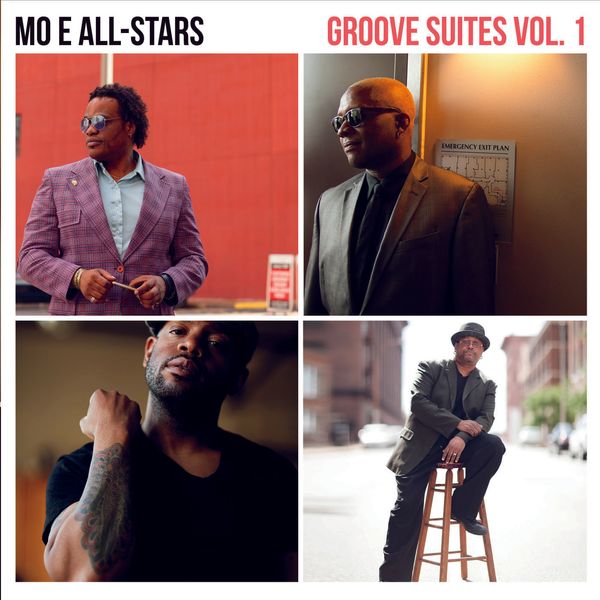 Before the pandemic Mo E All-Stars performed once a month as a part of the Late Night Grooves series first developed by Mo at the original Dark Room location and continued through 2020 (the pandemic)
  Check the calendar on this website, sign up on the mailing list at the bottom of the page and join the Mo E All-Stars page on Facebook for current show information.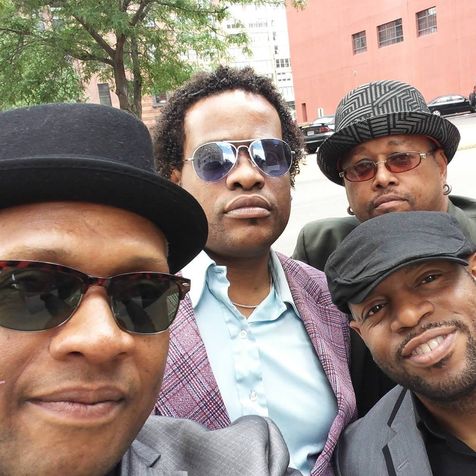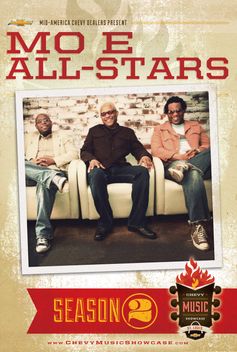 Mo E All-Stars (YouTube)
Taking inspiration from a variety of sources Mo E All-Stars have created a unique sound around the originals, reworks and arrangements of pianist Mo Egeston. Since his days with the pioneering live house/electronic project Urban Jazz Naturals, Egeston's original music has featured influences of jazz, soul, Latin, funk and all things electronic including deep house, nujazz and drum and bass. Essentially taking familiar dance and lounge elements and using them as a starting place for organic groove based compositions. 
Mo released 6 new singles with the All-Stars in 2020-2021: Home, Popcorn Blue, Amen Breakfast, Looking Down the Rabbit Hole, Morning and Testament
Mo E All-Stars debut EP Groove Suites Vol. 1 features 8 original instrumental works composed by Egeston and inspired by the abilities and playing styles of original members Duane "Jingo" Williams and Grover Stewart Jr.  Egeston typically writes from the piano first but often creates groove templates in the studio.  He then relies on Stewart (drums) and Williams (percussion) to breathe life into his studio generated grooves.   The addition of bassist Eric "Snoopy" Tyler in 2015 allowed the band to fully recreate Mo's ideas in a live setting, leading them to the studio a year later.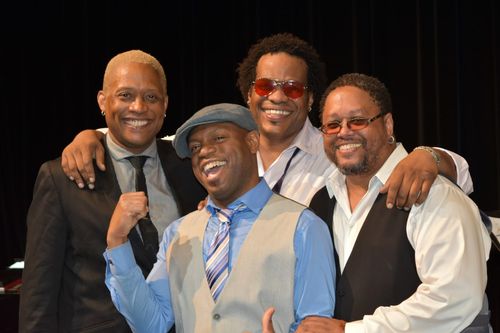 The All-Stars developed as a trio primarily through residencies at St. Louis, MO clubs Lola and the Delmar Lounge.  During the early years, the band's sound featured live drums and percussion with Mo playing keyboards and key bass while also manipulating bass loops.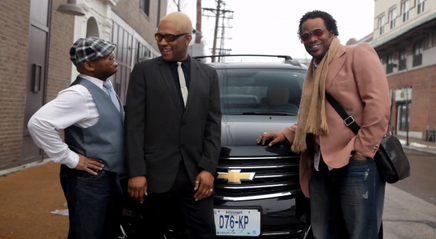 Today their sound is more organic and they evolved their live show through Mo's residency at the Dark Room.  To capture the essence of the band's sound the bulk of the EP was recorded live at Sawhorse Studios in one 4-hour session. Subsequent production work was done by Mo in his home studio, followed by mixing, mastering and additional production work by Jason McEntire.
For club and festival dates the All-Stars focus on original music and live remixes.
For private events and corporate functions the set expands to include a wide range of groove based music featuring reworks of music by artists like Stevie Wonder, Marvin Gaye, Bill Withers, Ahmad Jamal, Roberta Flack, Daft Punk, Herbie Hancock, Santana, Moloko, Koop, Michael Jackson, Jimi Hendrix, Jill Scott and D'Angelo. 
The All-Stars also also perform as a 6-7 piece unit that has included collaborations with vocalists Coco Soul, Jessica Butler, Cheri Evans, Chrissy Renick, Robert Nelson and Mario Pascal.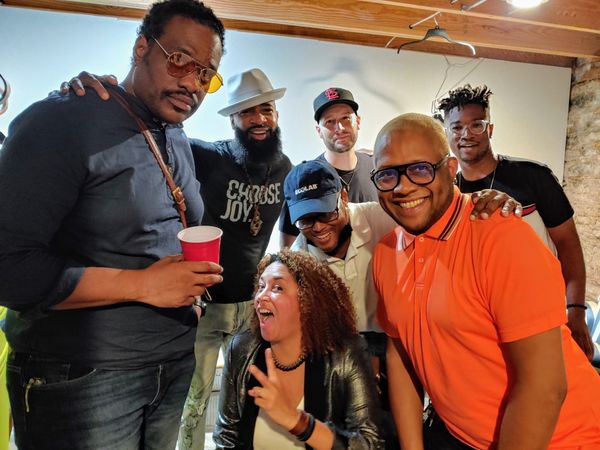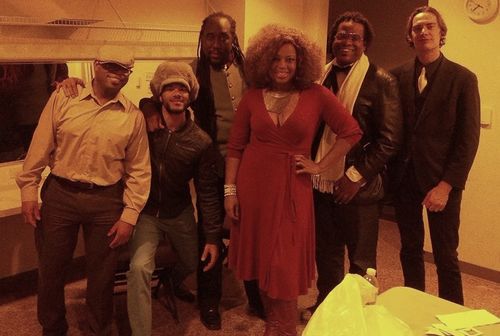 Recent Notables
2020-2021 New singles: 

Home, Popcorn Blue, Amen Breakfast, Looking Down the Rabbit Hole, Morning and Testament

Loufest 2018- Sept 8-9, 2018- replaced by the Sound of St. Louis @ the Grandel

Groove Suites Vol. 1 CD Release August 27, 2017

Notes From Home- Sheldon Concert Hall Jan 2017

St. Louis World's Fare Heritage Festival

Broadway & Beyond- Lawton Philharmonic Fundraiser June 2016

What is Progressive Soul? @ Kranzberg Arts  April '16

Mo Egeston's Jazz Sampler- featuring Elizabeth McQueen. Lawton, OK

Chevy Music Showcase Season 2 featured artist

How Sweet it It Is KDHX Marvin Gaye tribute- Off Broadway
Mo Egeston & Friends Kranzberg Arts Center
Great Totem Festival Cherokee Street (STL)

Lyrical Concepts I & II @ Koken Art Factory
Club Residencies:
The Dark Room 2016-2020 (Mo Egeston's Late Night Grooves)
Delmar Lounge 2010- 2012
Lola (Washington Ave STL) 2010- 2012 Opened for and collaborated with progressive soul artists Sy Smith, Mark DeClive Lowe, King Britt and Rich Medina.
Contact: Mo Egeston: moisme1@gmail.com 314.517.4050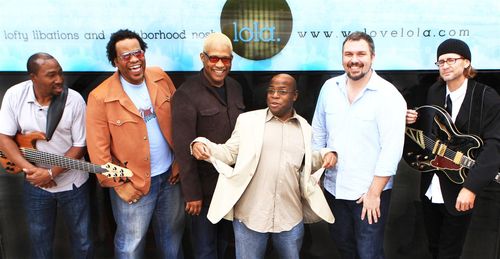 Why are Jingo and Mo smiling? Because they got to kick it with international indie soul & groove artists Mark De Clive Lowe and Sy Smith at one of the Celebrate the Groove events in early 2012 at Lola.