Maurice "Mo" Egeston
Pianist-Bandleader-Educator-Composer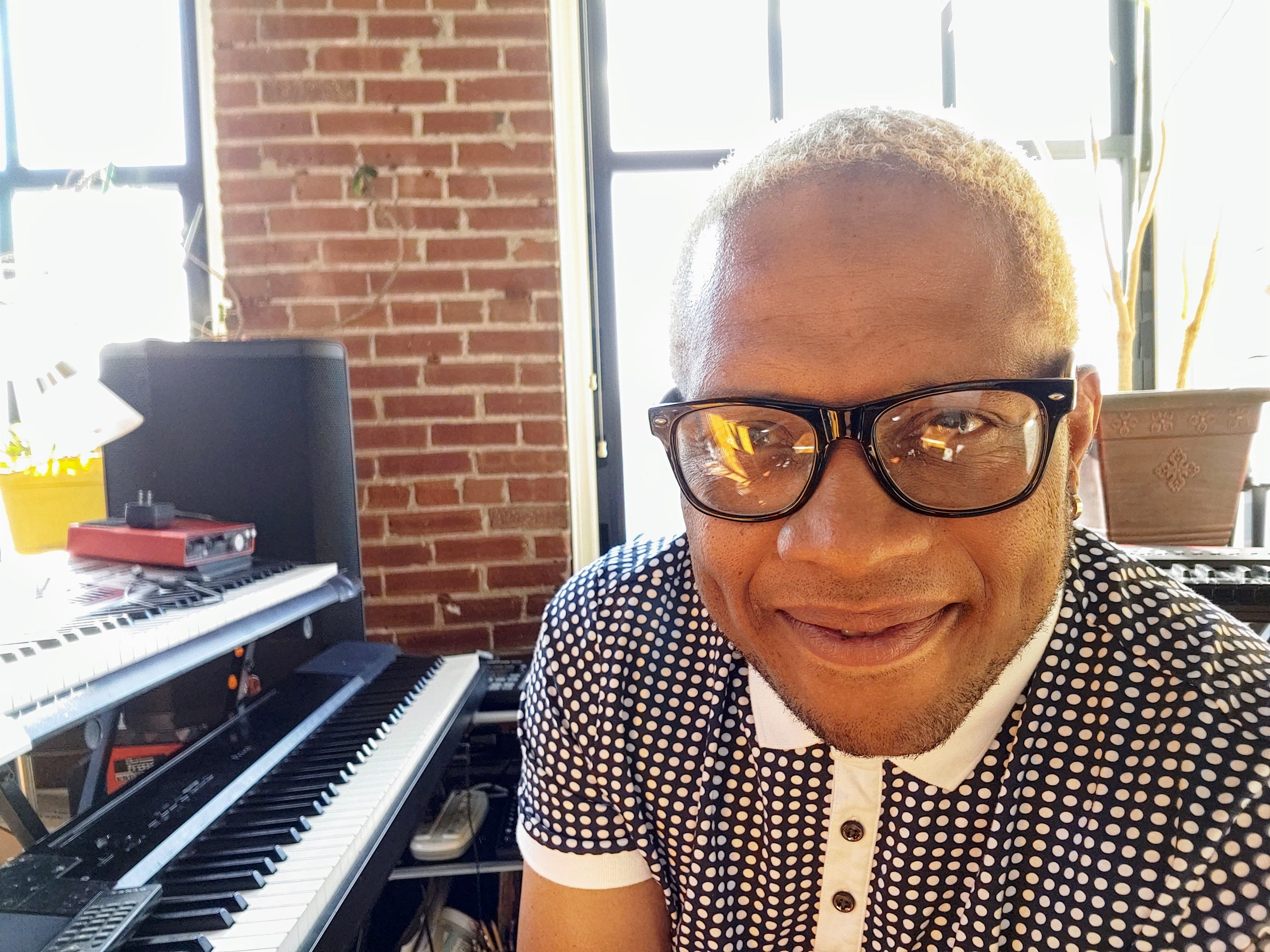 Since 1995 pianist, producer and educator Maurice "Mo" Egeston has been the driving force behind some of the St. Louis region's most innovative bands. As of 2014 Mo has shifted much of his focus to his piano lesson studio but in he still continues to perform as a solo pianist and with a variety of ensembles.  
His primary creative vehicles are Mo E All Stars and Mo E Trio, which both perform a groove driven style of music that incorporates elements from DJ based styles such as house, downtempo and breakbeat; while also featuring influences of Nu Jazz, Latin and Indie Soul.  The Mo E projects are where Egeston features his own original music as well as arrangements of artists such as Herbie Hancock, Stevie Wonder, Santana, Moloko and Jazzanova. 
With plans affected by the pandemic Mo quietly released 6 All-Stars singles in 2020/21- Home, Popcorn Blue, Amen Breakfast, Looking Down the Rabbit Hole, Morning and Testament
Initially working together as  the Soul Alliance featuring CocoSoul  Mo performed frequently in past years with vocalist CocoSoul as Coco & Mo. In addition, Mo hosted a Sunday Brunch music series at Lola from its opening until the end of 2011 and was a resident at the Dark Room @the Grandel through 2020 (an extension of his Kranzberg Arts Foundation Music Residency).  Late Night Grooves ended with the pandemic but the concept will continue with Mo's Celebrate the Groove events in late 2021 and into 2022.
Past work includes Brothers Lazaroff (2008-2014), UG Project, Mo & Dawn (2005- 2008), Vargas Swing (1997-2006) and Urban Jazz Naturals (2000-2005).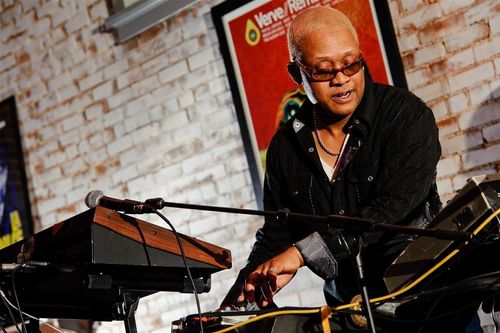 Mo Egeston's love for all grooves electronic began on the dancefloors and in the lounges of St. Louis' underground house music clubs in the early 90's.  After completing a Masters in Piano Performance (Chamber Music) at Southern Illinois University- Edwardsville Mo began his band career with Invincible Groov.  IG was a funk, jazz and soul influenced band that enjoyed a successful residency at the Green Room, one of St. Louis, Missouri's (USA) first Washington Ave. hotspots.
From Invincible Groov, Vargas Soundsystem was formed by combining some of the premier young jazz players in the area to back veteran rock and funk vocalist Pete Bold. 1997 saw the Soundsystem become Vargas Swing, which quickly gained the reputation as one of the Midwest's top show bands boosted by the addition of trumpeter and songwriter Dawn Weber. Vargas Swing recorded an album "FIRE" in 1998, toured the country in 1999 and appeared on two national compilations in 1999-2000. (Hipsters, Zoots and Wingtips Vol. 3/Hip- O Records and Swing Set/House of Blues) Vargas continued as one of St. Louis' most prominent bands through 2006.

Eclipsing the national rep acquired by Vargas Swing was the pioneering live electronic act Urban Jazz Naturals (2000- 2005). UJN released a debut EP followed by two singles and a number of remixes in the DJ driven dance market.

These releases, How Can I (Gallery) with a remix by JT Donaldson and the Urban Jazz EP with a remix by Demarkus Lewis (Large Music), were both written by mo & dawn with production by UJN. (Christian Oncken and D. Tinsley) The singles were supported globally in clubs by some of the industry's top DJs, including legends Derrick Carter and Mark Farina.  In addition the tracks were featured in write-ups in magazines such as Urb and BPM.  How Can I was also featured on the 2005 compilation Lounge Grooves.

Building on the sound of UJN, Mo & Dawn: the remix project emerged in the early 2000s. The expanded sound included house, trip hop, electro funk, soul, acid jazz and drum & bass. Mo remixed tracks written for UJN, tracks from the original Vargas Swing EP and the duo wrote new material as well.

As a pianist Mo, who did his graduate work in accompanying, is a respected chamber player. He performed with the Nuevo Tango  ensemble ConcerTango which was comprised of St. Louis Symphony Orchestra members, Webster University Faculty members and free lance jazz artists.
In 2000, Mo accompanied trumpeter and former frequent collaborator Dawn Weber at the Ellsworth-Smith International Trumpet Competition in Bad Sackingen, Germany.
Recent highlights include: 
2020-2021 Released 6 Mo Egeston & Mo E All-Stars singles 

Home, Popcorn Blue, Amen Breakfast, Looking Down the Rabbit Hole, Morning and Testament

2016-2020 Developed and hosted Late Night Grooves @ the Dark Room

2017 Released his debut CD of original music with his band Mo E All-Stars

2017 Named a Kranzberg Arts Foundation Music Resident (debut class)

2017-2018 Worked as a Keyboard Product Trainer for Casio Music

2016 Supervised the music for a documentary that was shown at the Sheldon Art Gallery in the Spring of 2017.  Higher Ground highlights the conditions and history of Washington Park Cemetery in St. Louis.

2012 Supported Jennifer Holliday on her featured numbers as a guest member of the Muny Orchestra for their production of Dreamgirls.  
From 2000-2002 and from 2012-2017 Mo taught at McKendree University teaching Music Appreciation, Fundamentals of Music, Applied Piano and Vocal Jazz. He currently has his own piano studio (Mo Egeston Piano Studio), teaches at Teipen Performing Arts and accompanies area middle and high school students at recitals and festivals throughout the region.  
He also continues his longtime performing and educational collaboration with violinist Twinda Murry (Mowinda).